Emma Shell — November 23, 2020
Teacher Spotlight: Kevin from Virginia!
At NumWorks we get the opportunity to meet amazing teachers from all over the country. Through our Teacher Spotlight blog series, we hope to shed a light on some of the people we have the pleasure of meeting. We believe that all educators have a story and want to share those stories with you!
This month we will be meeting Kevin from Virginia! I shared quite a few emails with Kevin and was struck by his passion for his students as well as his creativity in teaching his own children. He and his daughter even illustrated a model of the NumWorks graphing calculator to learn all the buttons and apps! I decided that it would be great to learn a little more about Kevin and his life as a math teacher. Read on to hear straight from him!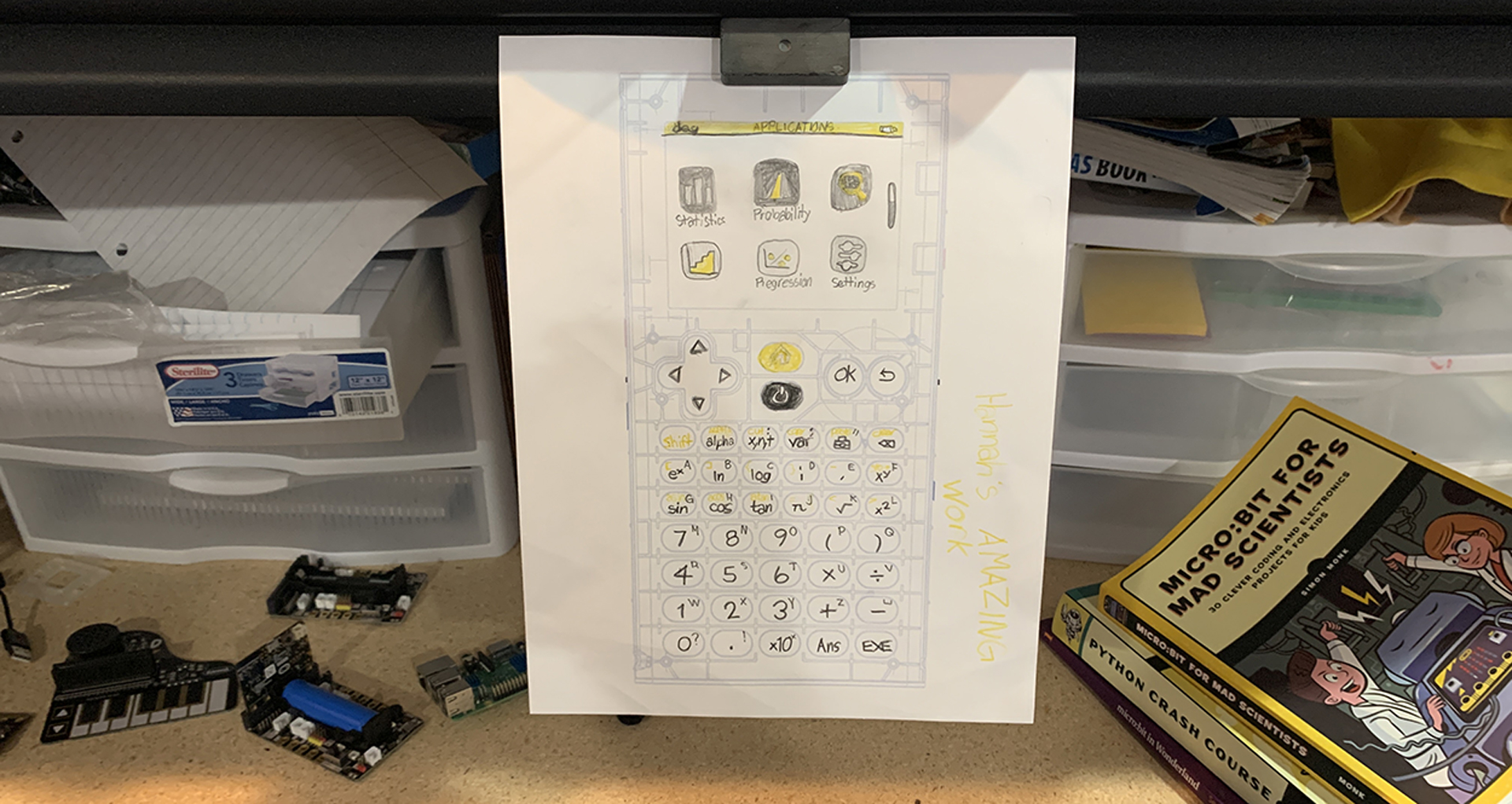 How have you enjoyed your experience with the NumWorks graphing calculator?
I've really enjoyed using the NumWorks calculator. Teaching students Python in parallel with the traditional math content has significantly increased engagement and made differentiation a lot easier. I didn't want a traditional calculator experience for my students or my own kids. I didn't want my students to say half way through the year they regretted buying the calculator because they could have just used what was built into their other devices or in their internet browsers.
What is your favorite thing about math?
This reminds me of what one of my favorite mathematicians once said, "Mathematics is no more computation than literature is typing" (Paulos, Innumeracy). A calculator is a tool for computation but it can be a lot more than that in the hands of someone who wishes the math experience for students to be more than merely finding the "right answer".
What advice would you give a new math teacher?
My advice to new teachers is to take more risks with their teaching – offer more authentic and open-ended problems using open source products with a large following of similarly divergent minded people.
I enjoyed getting to know Kevin and hearing about his experience with teaching and doing so with the help of a calculator. Stay tuned for more Teacher Spotlights in the future!
Emma Shell — Teacher Relations Manager
Emma is our Teacher Relations Manager for the United States. She graduated from UNC Chapel Hill and is an avid Tar Heel. If you have a question about NumWorks, you definitely need to get in touch with her! Not only is she an expert about the NumWorks calculator, she also has good advice for your next reading or a knitting project!