Nick Koberstein — March 15, 2022
NumWorks for IB
We are excited to announce that NumWorks is now approved for IB exams!
Use NumWorks on the following International Baccalaureate Diploma Programme examinations:
Mathematics: analysis and approaches
Mathematics: applications and interpretation
Prepare your device for IB
To use your NumWorks calculator on IB exams, you'll simply need to update your calculator and activate the IB exam mode.
Learn more about the requirements for using NumWorks on IB.
Discover why NumWorks is the best graphing calculator for IB
From graphing inequalities to performing significance tests, you'll find an app for every part of your curriculum.
Say goodbye to confusing abbreviations and calculator shorthand!
Use the Finance Solver for simple and compound interest problems (TVM solver). Choose the quantity to be calculated and then enter the data for your problem.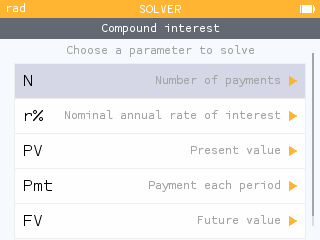 The Inference app has everything you need for hypothesis tests and confidence intervals. Input your statistics and receive all the necessary calculated values.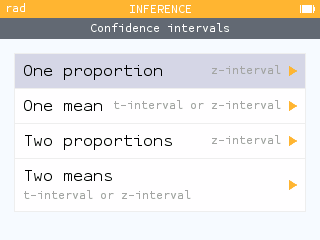 Do you remember the third parameter of normalcdf? Interactive visuals make calculating probabilities a cinch. Input either a value or a probability and the other field updates automatically!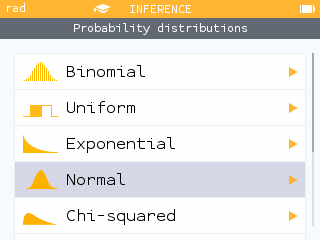 Analyze data like a true data scientist
You can enter data, view graphs, and analyze summary statistics with our all-inclusive Statistics and Regression applications!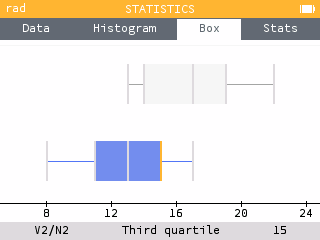 Obtain beautiful graphs instantly in the perfect viewing window
You can easily trace any graph using the navigation keys and calculate integrals and derivatives directly on the graph!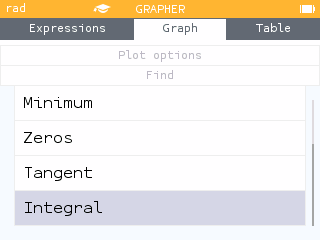 Perform all necessary calculations
When your students perform a calculation, they'll see mathematical notation exactly like on their paper.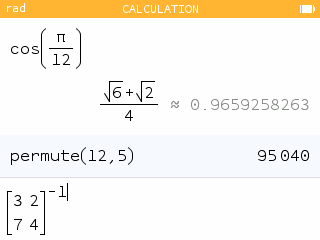 Try the NumWorks calculator yourself using our free online simulator. If you have any questions about using NumWorks in your IB courses, reach out to contact@numworks.com.
IB is a registered trademark of the International Baccalaureate and is not affiliated with NumWorks.
Nick Koberstein — Math Teacher in Residence
Nick is one of our Math Teachers in Residence for the United States. He taught high school mathematics for nine years in North Carolina including Algebra 1 through AP Calculus and AP Statistics. Nick creates classroom resources for teachers, leads workshops and webinars, and collaborates with the engineering team to ensure our calculator meets the needs of teachers and students. In addition to educational technology, Nick's other passions include music, board games, and growing avocado trees!